FORTUNE FAVOURS THE BRAVE
You can make a difference whether it's in your life or someone else's life. Life is short, chase your dreams, live your passion but most importantly Always Follow Your Heart.
SKATEBOARD DECKS
Bravery skateboard decks are handcrafted from scratch for Bravery by HLC, one of the world's leading skateboard manufacturers, making each board unique!. They are pressed one by one from American Hard Rock Maple, using premium 7 ply veneers.

Each board has 2 cross grain veneers, 2 face veneers and 3 core veneers. Each board is pressed, cut, shaped, printed and finished one at a time by hand from skaters for skaters. Each Bravery deck has its own story. Bravery decks are made from sustainable sources.
Order Now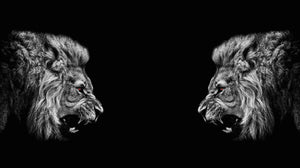 Cut from a different cloth
Always follow your heart
Bravery the brand is inspired by a passion for skateboarding, surfing and dirt bikes combined with a desire to push the boundaries, to be brave, to live life to the full and to always face your fears.